INBIKE believes that many motor cyclists have heard about CE certification.
So what is CE certification? Why do motorcycle gloves need it?
INBIKE will share this post with all of you to have a general understanding about it.
What is CE certification?
CE certification is actually a necessary certification document for manufacturers and importers in the EU, which means that if you want to produce and sell protective gloves in the EU, CE certification is a threshold that cannot be bypassed. If a manufacturer or importer does not have CE certification, the product will be prohibited from sale or even confiscated according to EU law.
How to get products CE certificated?
If you want your products ce certificated, you can just follow up the steps below, and you may get some clue.
Step 1: Apply for certification and send samples to the relevant EU agencies.
Step 2: The agency conducts the corresponding sample safety test according to the EU EN standard.
Step 3: The agency drafts the technical documents and issues the certificate.
Step 4: The manufacturer posts and prints the CE mark on the product, all these related costs have to be borne by the manufacturer and the importer, which is why many manufacturers of biker gloves are not CE certified, If a pair of gloves is certified, the cost is relatively higher, and the price naturally goes up.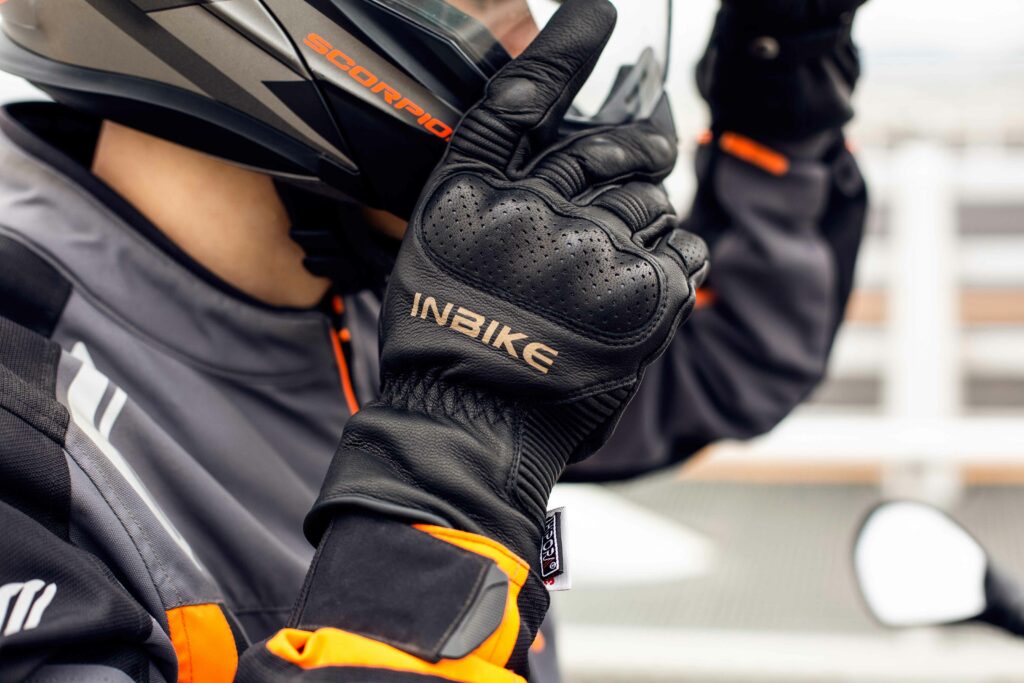 Is CE certification necessary?
For domestic manufacturers or motorcycle enthusiasts, it is not legally necessary, and it will even increase the cost of everyone, but why INBIKE still recommends some riders to raise the budget to buy CE certified products? Because CE certification, in the strict sense, is not a quality test, but a safety performance test, it is not to certify the quality of your gloves, but to encounter unexpected situations, to maximize the protection of your safety, is the first line of defense when you are in the dangerous situation. That's why INBIKE here recommends that you must buy CE certified products when conditions allow, because it is responsible for yourself.
In fact, CE is not only about the sales of enterprises. It is also related to the personal safety of everyone. INBIKE has the responsibility and obligation to bring safe products to everyone.
INBIKE is devoted to provide high quality products to motor bikers. Our motorcycle gloves for sale have pass the CE. It is not only means we have the alibity to do so, but also means we have the responsibilit to do so.
As a brand, we want to insist on the development concept that