As long as the cyclists who have worn cycling bib shorts or bib pants, they will know the charm of them .
From the visual observation, the biggest difference cycling bib shorts and common bike shorts is that there are two more straps, both newbies and veterans, a few people may be a little uncomfortable when they first come into contact with the heart level, but with the increase of wearing time, slowly no longer feel.
Sling is usually divided into two materials such as mesh and Lycra. Mesh, as the name implies, is about breathability, while Lycra is not oppressive compared to the former. The first impression of bib shorts or bib pants is that people are highly professional, making a few riders mistakenly believe that the price of them is high, but if you find in the market, you may find the high quality products with reasonable price.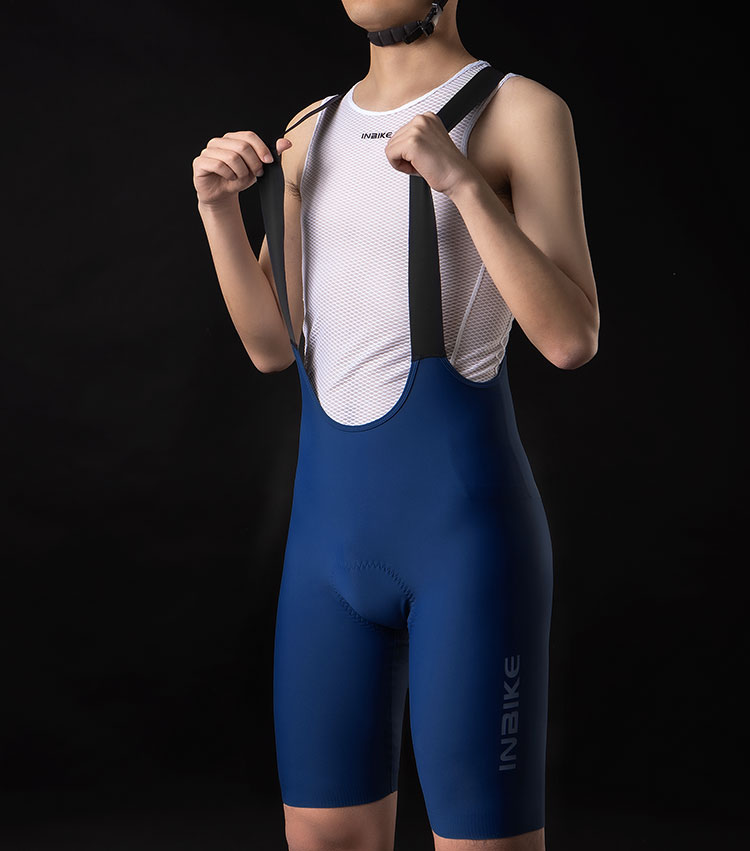 Love the charm
No more slipping between the waist
With the increase of wearing time, the tightness of the elastic band around the waist of cycling shorts or bike pants will be followed by deterioration, and the effect of riding will be greatly reduced, suspenders riding pants are born to solve this problem completely.
No binding at the waist
Because of the elastic band, wearing common cycling shorts will inevitably have a sense of restraint, and if it is too tight, you will also feel uncomfortable, especially when the body posture is low when holding the lower handle, the feeling is more obvious at this time, if you wear bib shorts or bib pants, you can experience the pleasure of unrestrained. Relatively speaking, it can also increase the riding efficiency, in addition, for riders with a more blessed stomach, the comfort is greatly enhanced.
Keep the pant pads in the right position
The four kinds of suspenders of the suspenders are like the four villains, which completely fix and pull up the four corners of the suspenders, so that the riding pants can fit closely with the body with the three-dimensional concept, and the pads will not be displaced, which also minimizes the friction, and this is a great blessing especially for male riders.
Better coverage
Compared to cycling shorts or pants, bib shorts or pants do not expose the skin and reduce direct contact with the air, especially in the lower back, which is also warmer overall.
Cleaning and maintenance methods of bib shorts
Just following the laundry instructions at the top of the brand's label. When drying, it is usually recommended to hang the riding pants around the waist area, rather than directly hanging the pants or shorts on a hanger,because it may accelerate the bib shorts or pants to produce elastic fatigue.