Cyclists love to ride in all kinds of weather, from hot seasons to freezing winters and the cold, wet weather in between. And those who really love to ride sometimes do so with extreme intensity and speed, giving their best every minute. But what to wear to cycle in cold weather is a question.
In winter, for example, climbing at 10 yards per hour can make you sweaty, and descending at 40 km/h in the mountains can make you cold in minutes. The clothing you wear can therefore have a major impact on your riding experience, and it is particularly important that you wear the right suit. This article will therefore detail the best way to dress for riding in the colder months.
What to Wear to Cycle in Cold Weather
The first thing we need to make clear from the outset is to try to choose thinner cycling clothing with different features, as it can be easily carried around during the ride and used whenever needed or not.
T-shirts don't really fit
The style of the T-shirt adds a lot of character, but not so much for winter riding.
The problem with this is that cotton feels good but absorbs sweat and then clings to the skin, which can keep the skin and the T-shirt wet for long periods of time, so body heat can escape directly and hypothermia can easily occur. Therefore, investing in the right cycling gear in the right conditions will keep you comfortable.
Essential winter cycling accessories
As well as the standard cycling jersey and shorts, a number of other items are needed to provide warmth for winter cycling
Base layers
The best choice of base layer is a sweatshirt, which should be an integral part of your cycling kit.
The jersey has a breathable layer and is worn under a jersey or jacket of varying thickness. In warmer conditions, the thin version will help to pull sweat away from the body, while in colder weather it will help to retain body heat.
Many wicking shirts have a longer back section to cover the lower back. In terms of materials, wicking shirts are more often made from man-made fabrics, but wool is also popular.
Mid-layer
Exactly which cycling jersey you choose depends on your condition and the local weather.
Cycling jerseys offer a wide choice of fabric types and thicknesses, not to mention sleeve lengths. Its main purpose is to be used with a sweatshirt, with a zipped section to provide heat dissipation while riding, and a back pocket for easy storage if riding without a rucksack.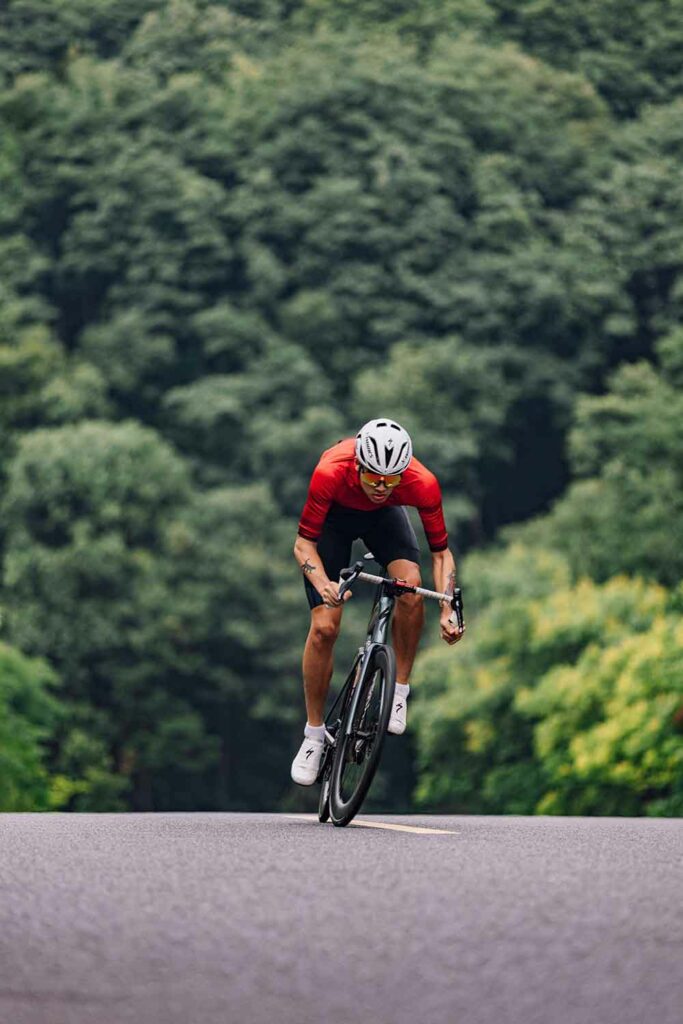 Outer layer
A waterproof jacket should be worn as an outer layer.
A thin waterproof jacket is the most preferred option, which can be worn in cold weather and removed if it gets too hot or if you start climbing.
When the weather is warm, keep a thin jacket in your cycling jersey pocket or backpack and simply stop and put it on if the weather gets cooler, or for long descents. Wearing a thin waterproof jacket may cause you to sweat and feel cold, but choosing a brand like INBIKE will help avoid this.
Cycling trousers
Once it starts to cool down, switching from cycling shorts to cycling trousers can be more comfortable. They often have an insulated inner surface and many include wind and water resistance.
A more versatile alternative is the thicker fleece-lined cycling shorts. They add comfort even in the summer when the weather is cooler and can be used with leggings when the weather turns cooler to vary the warmth depending on the weather.
Headwear
The winter version of the cycling cap covers the ears and extends further up the neck.
It is well known that the head loses a large percentage of heat from the whole body and wearing a riding beanie under a helmet when the weather turns cold can make a big difference, especially when it comes to the wind chill you are fighting off when travelling downhill. It is necessary to carry a riding beanie in your rucksack or pocket in cold weather, just in case.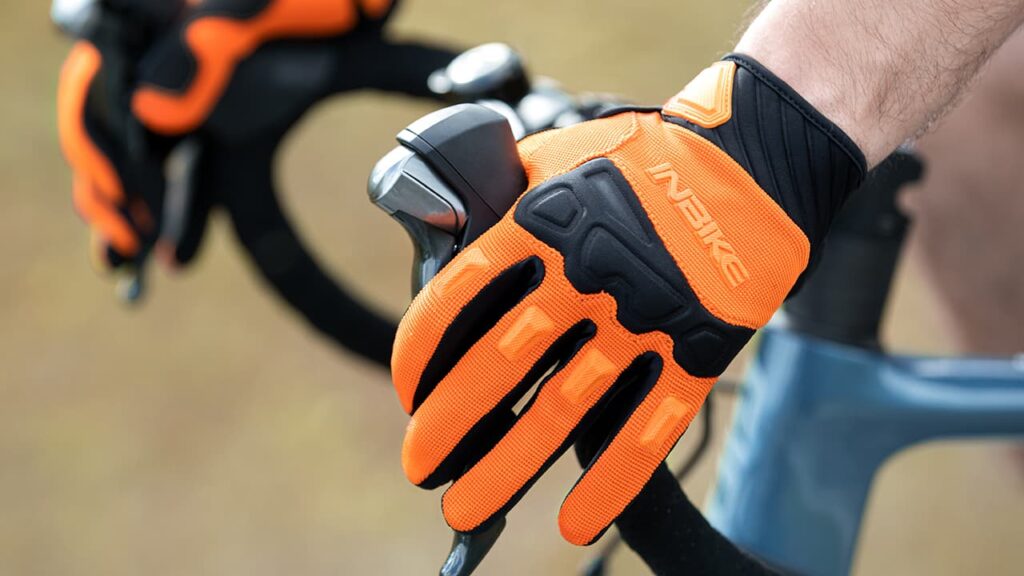 Cycling Gloves
Gloves must be worn in cold, wet weather and hands and feet need to be protected from heat loss. The colder the weather, the better the gloves need to be, while even wearing more entry-level shoe covers will make a difference in keeping warm during cold rides. Mountain riders are best served by wearing waterproof riding socks or winter mountain bike locking shoes.