Summer is coming and choosing what motorcycle gear to wear in summer can be a problem for many people. So in this article, we will give you some tips on what to wear. However, regardless of the season, the first consideration is safety in cycling. So this article will focus on safety issues and if you have any suitable suggestions you can also leave a comment.
What Motorcycle Gear to Wear in Summer
Helmets
No half helmets, no half helmets, no half helmets! Please always choose a full helmet.
The first thing that comes to mind in summer is a scoop helmet or three-quarter helmet, because it's cooler. But from my own personal experience I would never dare to wear one. Half helmets can be said to be a fall, the loss of protection for the chin will easily be injured, broken face. Safety is more important than coolness. Choose a fully ventilated helmet with full air ducts and lenses that open at the right time, so you don't get heatstroke in the summer.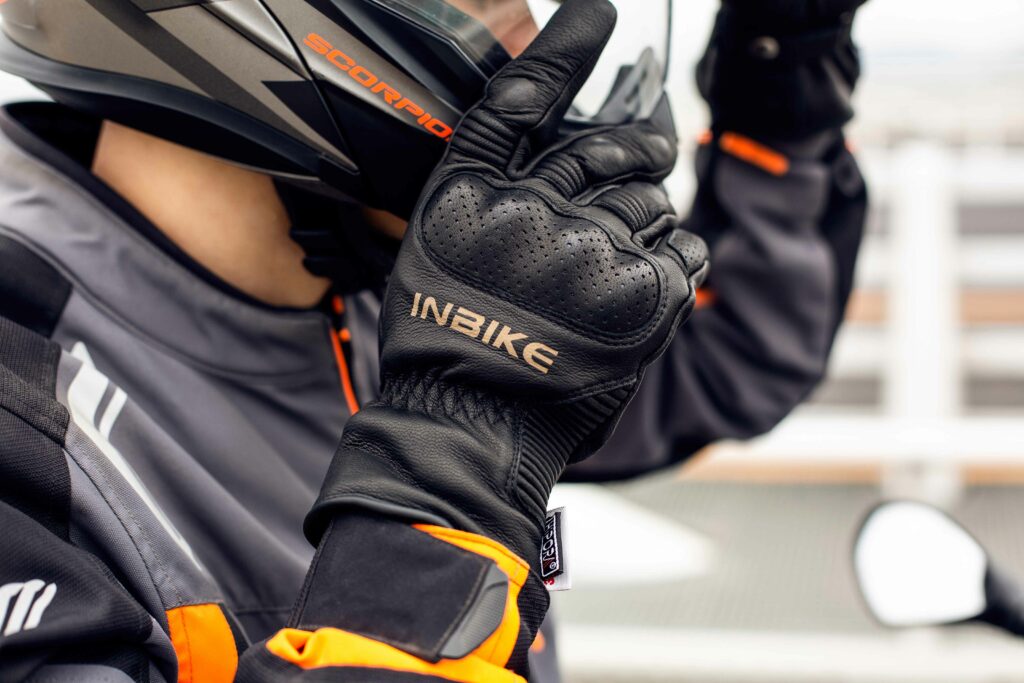 Headgear
It doesn't matter if your head gets sweaty in the summer, it's the helmet liner that stinks. Although the liner can be removed and cleaned, it can be dislocated and deformed to some extent. I'm sure we've all had the experience of riding on a hot day, taking off all our gear in the shade to rest, and then not being able to put it on when we get back on the road, preferring not to take it off in the first place. So a hood (and a speedo) is not essential, but adds a degree of comfort.
Upper body
There are three general options for the upper body: mesh cycling jerseys, protective clothing, and protective gear. The degree of heat and protection is mesh jersey > jersey > protective gear.
There are many options for mesh cycling jerseys, usually with built in shoulder and elbow pads, not with a back panel chest panel but with good pockets for extra panels. The advantages of cycling jerseys are that they are overall strong, handsome and stylish, with good detailing and a stable and firm position of the protective gear. By opting for a double-layer jersey (with a removable wind/waterproof inner layer), the season of application extends to spring and autumn.
The protective motorcycle jacket, as the name suggests, combines them in a light and breathable jacket for a more integrated and precise position of protection than wearing a separate "back brace" and a pair of elbow pads (you can't tie shoulder pads yet). The fabric used in this jacket is strong and stretchy, very thin, and some of the design details found in cycling jerseys (such as the velcro adjustment at the waist) are present, with the addition of a back panel being the highlight (many competitive leathers have to buy their own back panel).
You can wear it as a liner when it's not so hot, and just wear a normal jacket over it. The downside is that it's a bit strange to have the pads exposed, so imagine wearing this to get a coffee and being the centre of attention in the shop.
Protective gear: knee pads, elbow pads, back pads, hip pads, vest …… The pros are that they're the least hot and they cover everything that needs to be covered. The disadvantage is that it's a pain in the ass to get out of the house, and you're already sweating with two legs and two arms strapped on, and it's easy to dislocate in case of an accident. I believe most people wear gloves when they go out to buy something or meet friends for a short and easy ride.
Motorcycle Gloves
Breathable gloves, leather perforated or mesh motorcycle gloves are fine. The leather motorbike gloves that are more three-seasonal will have some air ducts on the back of the hand and some perforations on the side of the fingers if they are not made of perforated leather (e.g. Carbon D1). Mesh gloves are definitely the most ventilated of the bunch, but in order to maintain a consistent lightness overall, they are not fitted with strong protection. Also, leather is recognised as the most hard-wearing fabric, so please choose according to your riding scenario and intensity of competition.
Half-finger gloves. Seeing as you're on a vintage bike, half-finger gloves are also suitable. The advantages are obvious, the disadvantages are that they are GG for frontal impact and that your hands will tan in two colours.
Lower body
There are also three general options for the upper body: breathable cycling trousers, cycling jeans, and protective gear. The degree of heat and protection is breathable cycling trousers ≈ cycling jeans > protective gear.
Cycling trousers, denim or fabric, in my opinion serve to hold the protective gear in place (as well as the fact that you have to wear a pair of trousers when you go out). They usually have built-in knee and crotch pads (and possibly soft padding), a fabric that is more abrasion resistant than regular track trousers or jeans, zippered air ducts in the right places, etc. Just choose according to your top, for example if you are wearing a perforated leather jacket on top and then wearing fabric cycling trousers underneath it would be too mixed up.
Protective gear. Knee pads have just been mentioned, separate hip pads are also available.
Motorcycle Shoes
Proper cycling shoes/boots
①Nylon upper shoes. The biggest advantage is that they are scratch-resistant, breathable and light. If the leather is scratched, it won't hurt to play football in this shoe. Many styles of cycling shoes are made in two versions: breathable and waterproof, so you can't go wrong with these with the word 'Air' in the summer. However, those who like a sporty, mechanical look may find them ugly.
The perforated leather upper. Needless to say, they are handsome. Even if they are heavy and expensive, they are still handsome. The word "Air" and "PERF." are the words that apply to the first three seasons of leather boots. Incidentally, there are also perforated leather jackets and leather trousers, I don't know if you can wear them, I can't. The thought of those skins being mixed with sweat on the skin is unbearable, shoes and gloves are better.
Cycling board shoes
The last one is still on the pro-competitive side of the spectrum, but like us ordinary folk who get around on a daily basis, a casual cycling board shoe might be more suitable, and it doesn't look out of place when you get off the bike and go into a restaurant or company. You could position them in this way: they are lighter and more aesthetically pleasing than traditional cycling boots, and they offer safety and protection compared to traditional sports shoes. Of course no amount of lightness or protection is as extreme as the performance of the product at both ends, it is a complement to the cycling scene.
Finally, in summer when there is a lot of rain, gloves and shoes can also be considered as waterproof options.