Cycling is a fantastic hobby and mode of transportation that has seen a surge in popularity in recent years. However, many cyclists overlook one important piece of cycling gear – gloves. Wearing a pair of cycling gloves while riding can make a huge difference in comfort, safety, and performance. In this blog post, we'll explore the key benefits of using cycling gloves and provide a detailed review of INBIKE cycling gloves.
Improved Grip & Control
One of the primary reasons to wear cycling gloves is for enhanced grip and control of the handlebars. The palms of cycling gloves are padded with extra cushioning and have a tacky texture that prevents your hands from slipping. This allows you to firmly grasp the handlebars and brake levers without your hands sliding around, especially when riding in wet conditions. The improved grip gives you better control over steering and braking.
Shock Absorption
Another key benefit of cycling gloves is shock absorption. The padding in the palms helps soak up vibrations and impact from the road. This protects your hands, wrists, and arms from fatigue and numbness on long rides. The cushioning also reduces pressure points on your palms and nerves in your hands caused by leaning on the handlebars for extended periods. Overall, the shock absorbing properties of cycling gloves enhance comfort and prevent overuse injuries.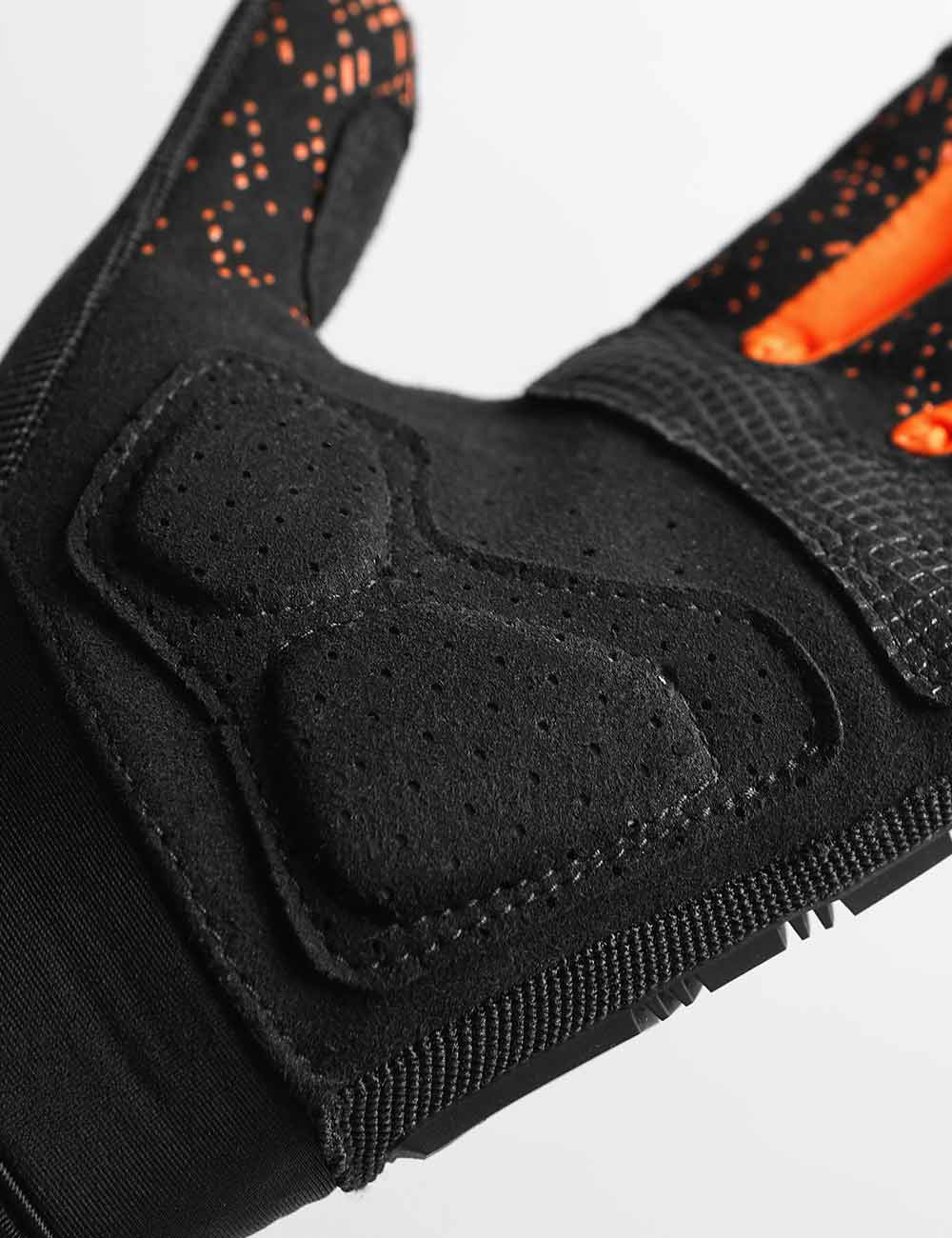 Blister Prevention
Without gloves, cyclists are prone to painful blisters on their palms from the friction of hands on the grips. The soft padding and seamless construction of cycling gloves prevent this uncomfortable chafing. Breathable fabrics also help reduce sweating and moisture buildup, further protecting against irritating blisters and hot spots on long summer rides.
Cold Weather Warmth
For riders who bike year-round, full finger cycling gloves help keep hands warm in cool weather. Look for gloves with wind resistant outer fabric and fleece lining to block cold winds. Some winter gloves also have removable liner gloves that can be worn separately on mild days or layered on frigid days. Insulated cycling gloves will keep hands comfortable on cold morning commutes.
Crash & Abrasion Protection
In the event of a spill, cycling gloves provide an extra layer of protection between skin and the pavement. Leather or synthetic leather palms are abrasion resistant to prevent road rash on the hands in a crash. Some mountain biking gloves also have plastic or carbon fiber knuckle protectors. While gloves can't prevent all injuries, they do enhance safety from abrasions in minor accidents.
Better Braking Control
For road cyclists, the increased friction from glove palms allows better control when braking. Your fingers won't slide off brake levers as easily with the tactile grip. The sensitivity in your fingertips is also maintained to modulate braking pressure for smooth stopping. For mountain bikers, the grip aids braking whether using disc brakes or old-fashioned V Brakes. Overall, cycling gloves improve brake control and response time.
Cushioning for Hand Comfort
In addition to padded palms, cycling gloves have cushioning along the outside of the hands and fingers. This enhances comfort when riding for long periods of time in an aerodynamic position with hands on the brake hoods or drops. The padding helps relieve pressure points and reduce numbness or tingling in the hands and fingers caused by constricted nerves and blood vessels.
Touchscreen Friendly
Many cycling gloves have conductive material on the fingertips that allow you to use touchscreen devices without removing your gloves. This is a handy feature for accessing cycle computers and smartphones for music controls or mapping while riding. Look for touchscreen compatibility if you want to use devices without exposing your fingers.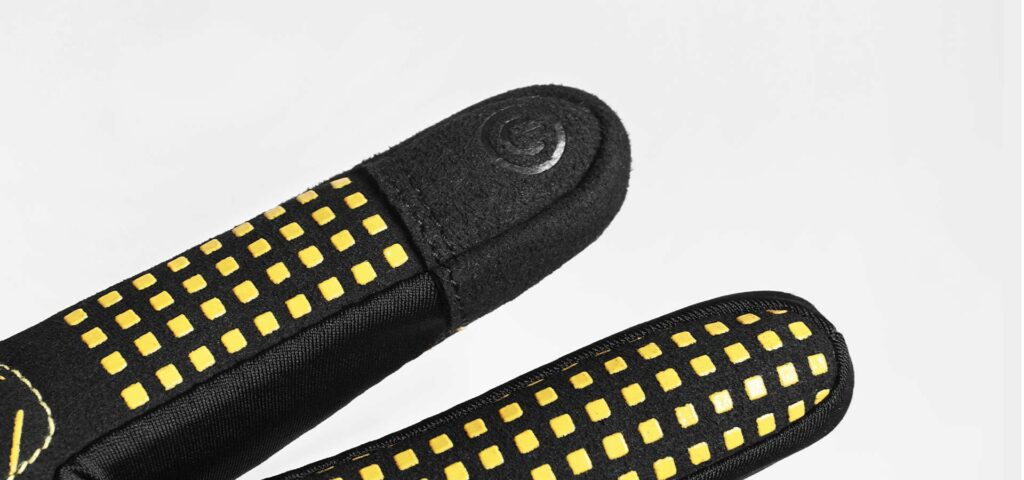 Better Hygiene
Cycling gloves form a protective barrier between your hands and the handlebars, which are a haven for germs and bacteria. Wearing gloves helps prevent direct contact and spread of illnesses. The gloves are also easy to wash, unlike handlebar tape. Simply wash cycling gloves regularly to practice good hygiene.
Enhanced Comfort
All of the padding, moisture wicking fabrics, and seamless designs of cycling gloves add up to a very comfortable experience for your hands over long distances. You hands will feel better even on short rides. The gloves reduce fatigue, numbness, sweating, swelling, and other discomforts. Don't underestimate how much of a difference cycling gloves can make in overall comfort during cycling.
Review of INBIKE Cycling Gloves
Now that we've covered the many benefits of cycling gloves, let's look at a popular product option – INBIKE cycling gloves. INBIKE is a respected brand among cycling enthusiasts and their gloves offer excellent quality and performance for the price. Here are some of the key features: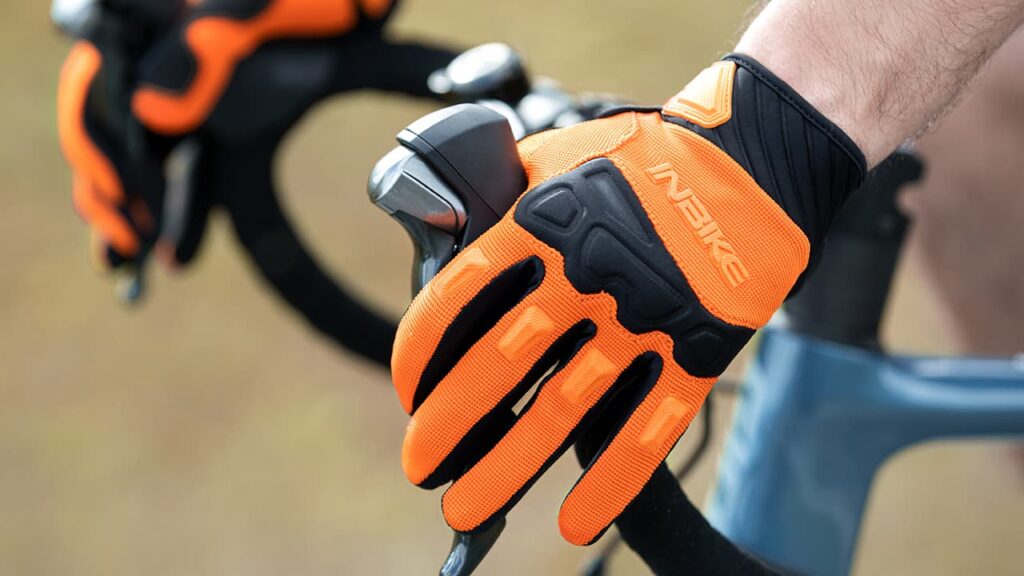 Padding & Shock Absorption – Gel padding in the palms absorbs vibrations and protects ulnar nerves. Cushioning throughout the gloves prevents numbness.
Grip & Control – The synthetic leather palms provide excellent grip even when wet for confident braking and handling.
Breathability – Mesh fabric on the back of hands wicks moisture and allows airflow to keep hands dry and cool.
Abrasion Resistant – Durable construction withstands scrapes and slides in the event of a crash.
Touchscreen Tips – Conductive fabric allows use of phones and bike computers without removing gloves.
Comfortable Fit – Stretchy elastic cuffs, velcro closures, and pre-curved fingers ensure a contoured fit. Suitable for men and women.
Cold Weather Versions – Some INBIKE glove models have removable liners and windproof shells for winter riding comfort.
Affordable Price – INBIKE gloves deliver premium features and quality at a very reasonable price point. Great value.
Good Color Selection – Available in basic black as well as some bright colors to match bike frame or kit.
Sizing Versatility – Ranging from XS to XL accommodates both men's and women's hand sizes. Refer to sizing chart.
In conclusion, INBIKE cycling gloves are a well-designed product offering excellent grip, padding, breathability, and abrasion resistance. The value is unmatched for the quality. Riders report great comfort on short and long rides alike. The versatility to use touchscreens while wearing gloves is also a nice feature. If you're in the market for your first pair of cycling gloves or looking to replace old ones, INBIKE is a top choice to consider. Your hands will thank you on every ride.