Many riders may cycling less during cold weather, and some even quit cycling. Actually, as long as you choose the right cycling clothing to wear, you can still also enjoy the fun of cycling. This is a detailed guide for winter riding dressing, and I hope you will not be afraid of the winter cold in your riding journey.
The first essential piece of winter cycling gear is quick drying base layer, which can disperse moisture in a short time, and let you feel warm and dry if you are sweating. If economic conditions allow, you can prepare 2-3 pieces of quick-drying clothes of different weights and thicknesses to cope with different weather conditions, which is more ideal.
After the base layer is ready, then go for the gloves, pants, shoe covers, warm layers and windproof layers you need for cold weather – you really don't need to wear too much when you're riding, just these few things, otherwise you'll look particularly bulky.
Generally speaking, you only need 2 or 3 layers of clothing, with a jacket that you can easily take off or put your belongings in the pockets, which is warm enough for you to riding in winter.
Detailed Suggestions to Choose Cycling Clothing
18 to 21°C
A quick sweat-wicking base layer; quick-drying short-sleeve cycling jersey; riding shorts; half-finger gloves; riding socks.
15~18℃
A pair of cycling sleeves may be needed, and a windproof undershirt would be necessary.
When the temperature is around 15℃, you may still feel cool. But when your body heats up during the ride, you should want the outer layers to be easy to take off. Cycling sleeves and windproof undershirts can give you enough warmth at this temperature and are easy to take off and be packed into your pocket during the ride.
12 to 15°C
Change into knee-high riding pants or wear riding knee pads; thick riding socks; full finger cycling gloves; a riding beanie; and lightweight shoe covers.
This temperature is cold that you need to protect your knees. Long-finger cycling gloves and a cycling beanie worn inside your helmet will give you enough warmth and not feel too hot during the process. You can make your own DIY thin shoe covers with a pair of large socks, just cut a hole at the forefoot to leave the locking place OK.
10 to 12℃
You need to start keeping your legs warm. Put on long cycling pants; long-sleeve quick drying base layer and fleece cycling jersey. Remember to take a windproof jacket just in case.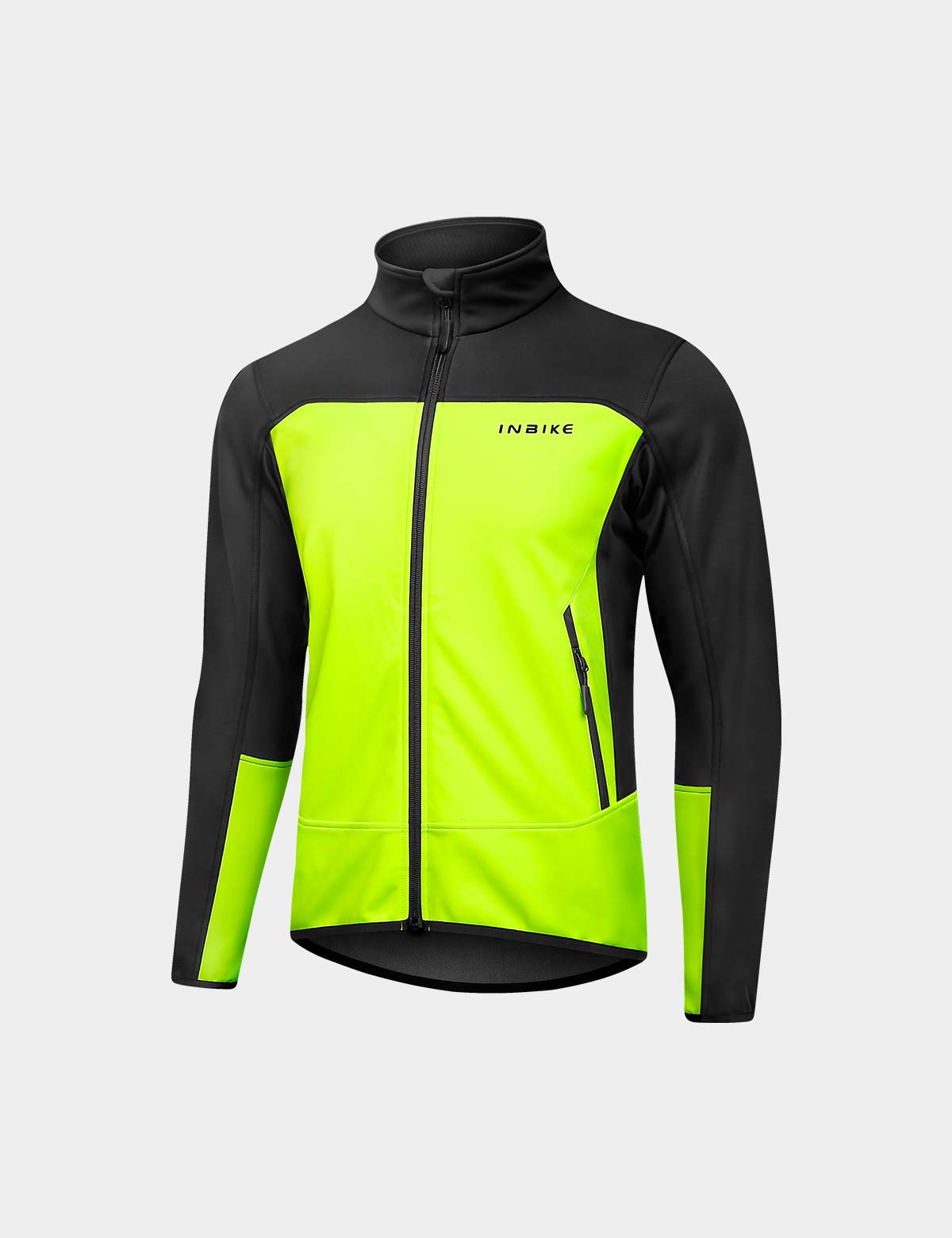 This is a tricky temperature range, it will be cold and you need to dress very appropriately to be comfortable on the ride. But you can't wear too much, or you'll sweat too much during the ride and then get even colder.
A medium-thick long-sleeve base layer, and a layer of fleece insulation will keep the core of your body warm and dry, quickly wicking sweat away from the surface of your skin, and bring a windproof jacket or vest t in case the temperature drops.
7 to 10°C
Wear slightly thicker, full-finger gloves; slightly thicker shoe covers.
At this time is in the transition to the real cold season, you may need to choose gear according to the current weather and wind conditions. If it's cold and wet or windy, you may want to choose some of that cold weather riding gear to add warmth.
If the weather is sunny or not that windy, you can add one or two pieces to the previous phase of gear. In any case, thicker gloves and shoe covers are good tools to keep you warm.
4~7℃
Change into warm tights; warm leggings; thicker long-sleeve base layer; warm undershirt or jacket.
Warm tights will make you feel more comfortable, and it's time for a thicker base layer. Adding a thermal vest with a zipper will keep your core warm and allow the flexibility to take it off or put it on.
The purpose is to avoid sweating too much to get your close-fitting clothes wet, which is the hardest part. Bring a raincoat. A little rain in 4 degree weather makes it colder than -9 degree snow.
1 to 4 degrees Celsius
Change into warm shoe covers, or winter riding shoes; a warm jacket; a scarf or magic balaclava; and windproof gloves with a liner.
Warm winter shoe covers are a good choice, but some people may find winter riding shoes to be more comfortable. A scarf or magic balaclava can be a good way to protect your face. Don't be afraid to take your gear off when you feel hot and put it back on when you feel cold to avoid sweating too much.
-1 to 1℃
Change into thicker and warmer tights; change into windproof gloves with fleece lining.
-4 to -1℃
You need a thick jacket for the outermost layer; you can wear an extra layer of socks.
It's time to really zoom in. A few more layers of cycling clothing are never as comfortable as a very good quality jacket, especially on long rides. Remember to bring a thermos cup so that your drink doesn't freeze.
Below -4°C
Add thick windproof shoe covers; base layer shorts; and another layer of knee warmers inside your leggings.
Don't think so much about this temperature, wear what you can to keep warm. Warm up well before riding to avoid muscle damage. Protect yourself and be a cycling warrior in the cold!
If you have other suggestion about choosing suitable cycling apparel, just leave your comment below.